Celebrate International Games Month This November
Celebrate International Games Month This November
The Kraemer Family Library is celebrating International Games Month throughout November. All are welcome to attend the following events to relax and have some fun playing games.
Art Cubby Game Night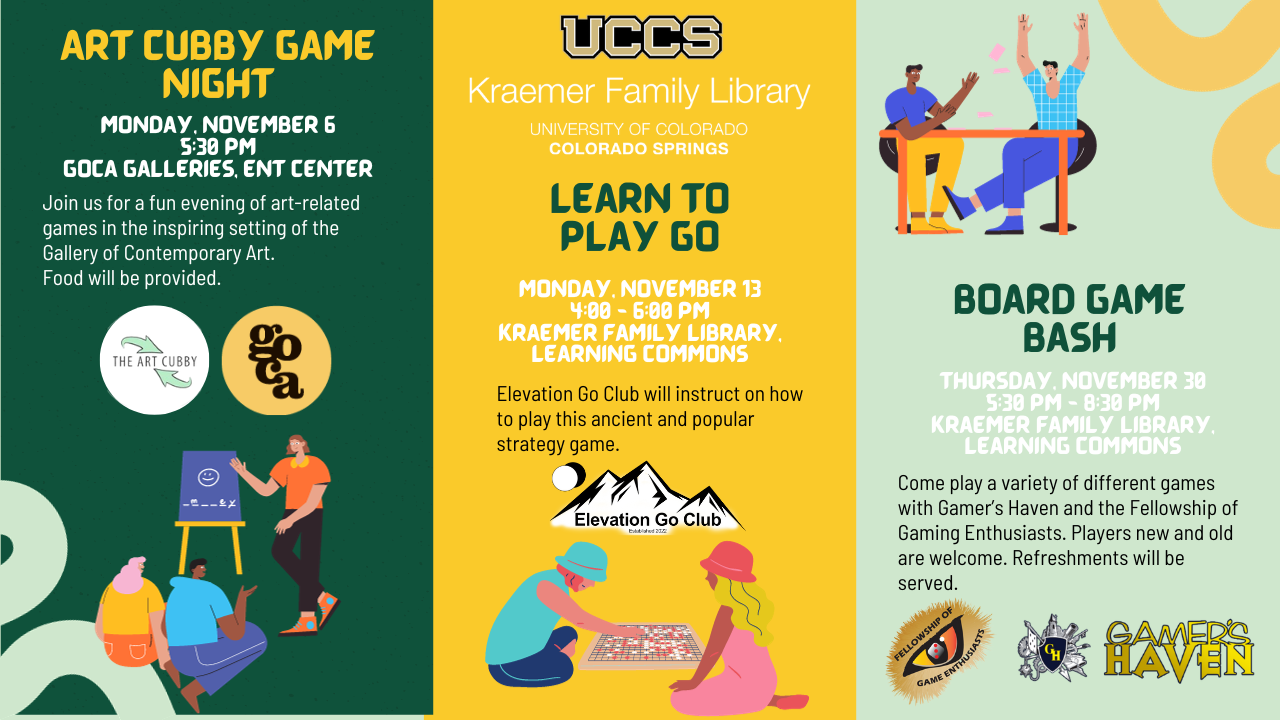 Monday, November 6, 5:30 - 6:30
Gallery of Contemporary Art, ENT Center
Join us for a fun evening of art-related games in the inspiring setting of the GOCA Gallery! Food will be provided.
Learn to Play Go
Monday, November 13, 4:00 - 6:00
Learning Commons, Kraemer Family Library
Elevation Go Club will instruct on how to play this ancient and popular strategy game.
Board Game Bash
Thursday, November 30, 5:30 - 8:30
Learning Commons, Kraemer Family LIbrary
Come play a variety of different games with Gamer's Haven and the Fellowship of Gaming Enthusiasts. Players new and old are welcome. Refreshments will be served.
Additionally, a curated collection of games from the library's collection will be available in the Lion's Byte game room. Just drop in to play!
November 6 – 10 

Goat Lords, We Didn't Playtest This At All, A Game of Cat & Mouth, King of Tokyo, Cascadia

November 13 – 17 

Tenzie, Monopoly Deal, Codenames, Kingdomino, Root