The University of Colorado Colorado Springs is seeking submissions for an art exhibit that will become part of the Kraemer Family Library's special collections. The exhibit will be a memorial for those lost and impacted by the Club Q Shooting on November 19th-20th, 2022.
We are seeking submissions from artists with a connection to UCCS and the local Colorado Springs LGBTQIA+ communities, or Club Q. If you would like to submit, please review the project guidelines and submission requirements, before completing your application via our online submission form.
This project is a collaboration between the Kraemer Family Library, MOSAIC, and LGBTQ+ Resource Center, in partnership with the UCCS Student Government Association, and two LGBTQIA+ student groups: QTPOC and Two Spirit, and the Queer Student Alliance (formerly Spectrum).
The Shooting at Club Q
On November 19th, 2022, a gunman stormed the locally renowned Club Q in Colorado Springs. The tragedy took the lives of 5 individuals, Raymond Green Vance, Kelly Loving, Daniel Aston, Ashley Paugh, and Derrick Rump. Over 40 people were injured, and countless queer people around the world were left feeling unsafe, traumatized, angry, and scared. In a place like Colorado Springs, CO, Club Q was especially important – being that for a long time, Club Q was the only LGBTQIA+ nightlife spot in the city. This tragedy led to the temporary closure of Club Q, and shockwaves were sent through the Colorado Springs community and in queer communities around the world. The shooting is now recognized as the latest mass shooting that targeted LGBTQIA+ individuals in the United States and has officially been recognized as a hate crime.
---
Project Background
Situated just under 4 miles from UCCS, this was a popular nightclub among LGBTQIA+ students. Many LGBTQIA+ students found themselves at UCCS eager to explore a new city or maybe eager to explore their long-called home with some new friends at college. There were also queer students who maybe didn't get into the frat parties or didn't fit in at these kinds of things if they were invited, so luckily for all of those students, there was a cool spot amongst the talk in LGBTQIA+ student groups: Club Q. Club Q meant a lot to UCCS students throughout the years, and the tragedy only amplified that as students, staff, and faculty who frequented the bar, worked at the club, or even performed at Club Q felt the weight of loss. Since the tragedy, students have organized vigils on campus, and there have been healing circles and workshops organized by the UCCS Division of DEI, UCCS MOSAIC and LGBTQ+ Resource Center, Lyda Hill Institute of Resilience, and the UCCS Wellness Center. These events are just a snippet of the impact that the shooting had on the UCCS community.

Aside from recognizing the already existent connections to Club Q that queer people at UCCS have, we want to ensure that future generations of students, their families, faculty, and staff do not forget this staple of queer history in Colorado Springs. Queer people live in Colorado Springs, they live at UCCS, they experience this campus every day, but consistently, there are notes of the constant battles needed to challenge systemic queerphobia right here on our bluffs. This three-pronged intention; recognizing the UCCS community's connection to Club Q; preserving this part of history for future members of the UCCS community; and resisting systemic queerphobia on campus; led the UCCS Kraemer Family Library to collaborate with the UCCS MOSAIC and LGBTQ+ Resource Center to present a project for a memorial on campus. The decision for this memorial to be on campus instead of collaborating with Club Q or other memorial efforts stems from the accessibility to the UCCS community, particularly students.
---
Project Partners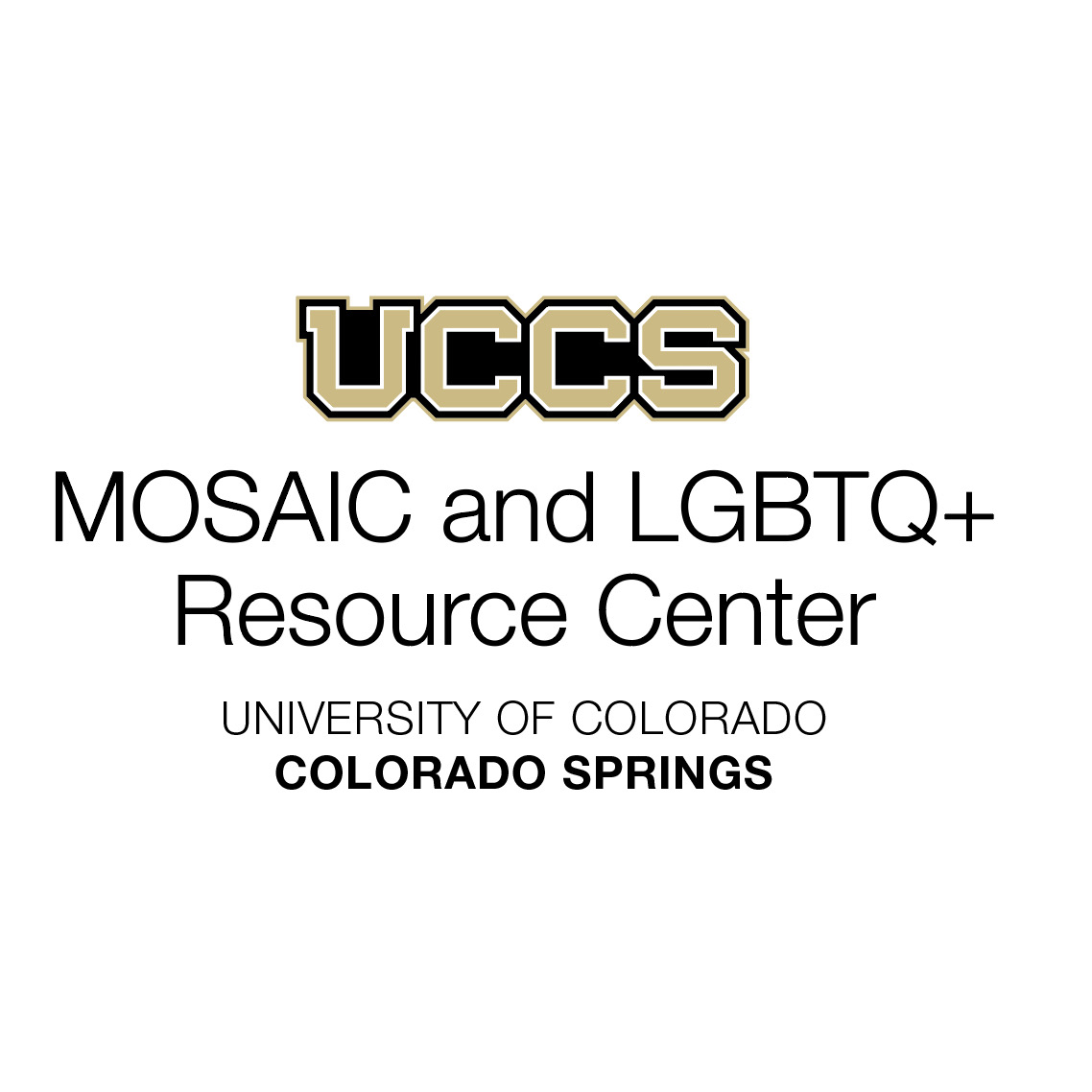 The Kraemer Family Library, and MOSAIC and LGBTQ+ Resource Center are the campus departments collaborating on this project. Student collaboration in this project comes from the UCCS Student Government Association, and two LGBTQIA+ student clubs: QTPOC and Two Spirit, and The Queer Student Alliance (formally Spectrum). A priority group of stakeholders who may significantly impact the project includes survivors, victims, and their families. Advisory roles and other stakeholders include UCCS Facilities, Division of DEI, VAPA, WEST, and more.
Key Dates for the Club Q Memorial Project
Submissions Due: 11:59pm, Monday, December 4, 2023

The deadline for artists' submissions for the memorial project. Be sure to review submission guidelines before submitting.

Selection Notifications Sent: Tuesday, December 19th, 2023

The artists whose entries are selected for the memorial will be notified that their piece was chosen for the exhibit.

Official Reveal: Pride Week, Last Week of April, 2024

The official unveiling for the Club Q Memorial Project will take place during Pride Week, the last week of April 2024. Specific date and time to be decided.