Find databases by subject
Services For:
Library News & Announcements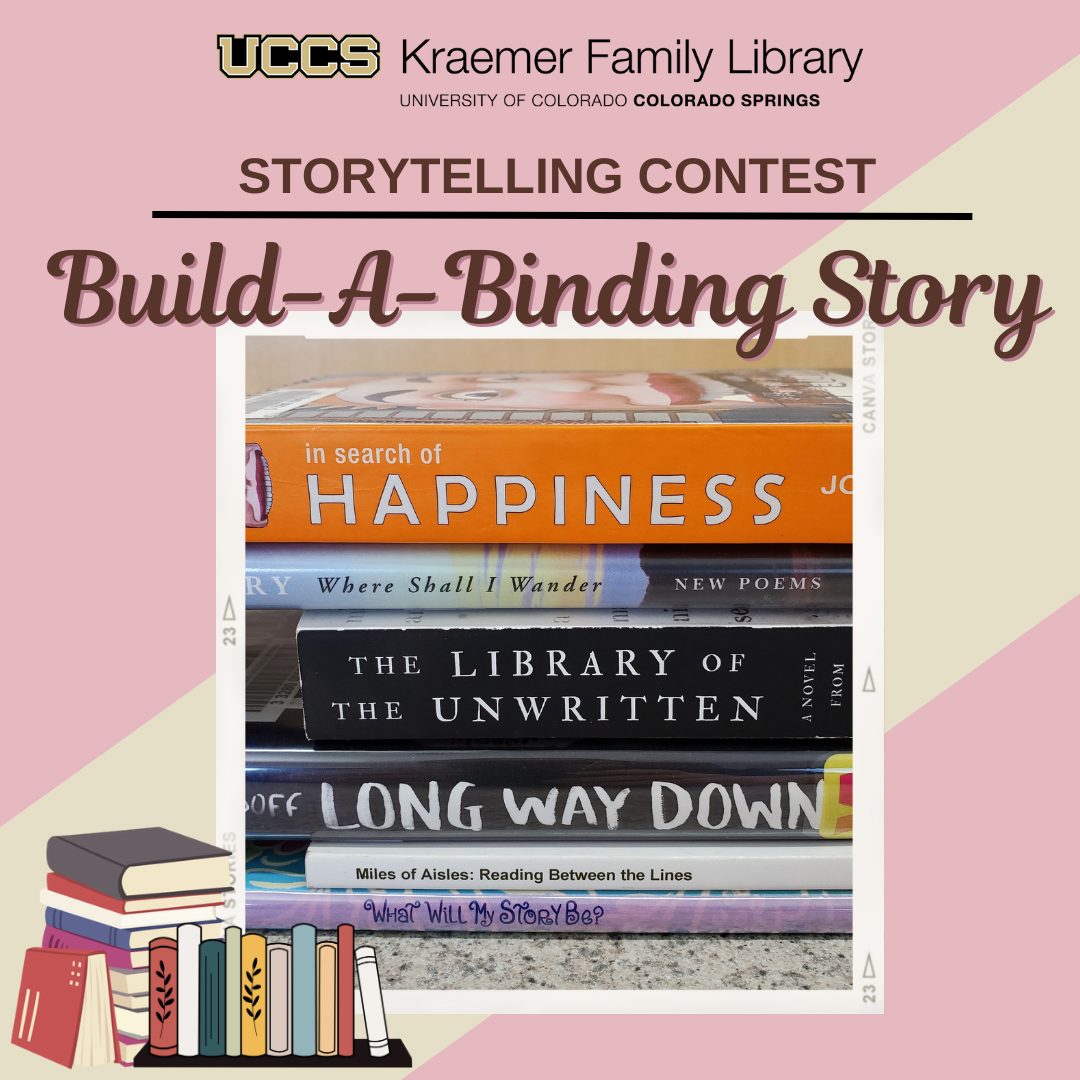 Build your own story using book bindings!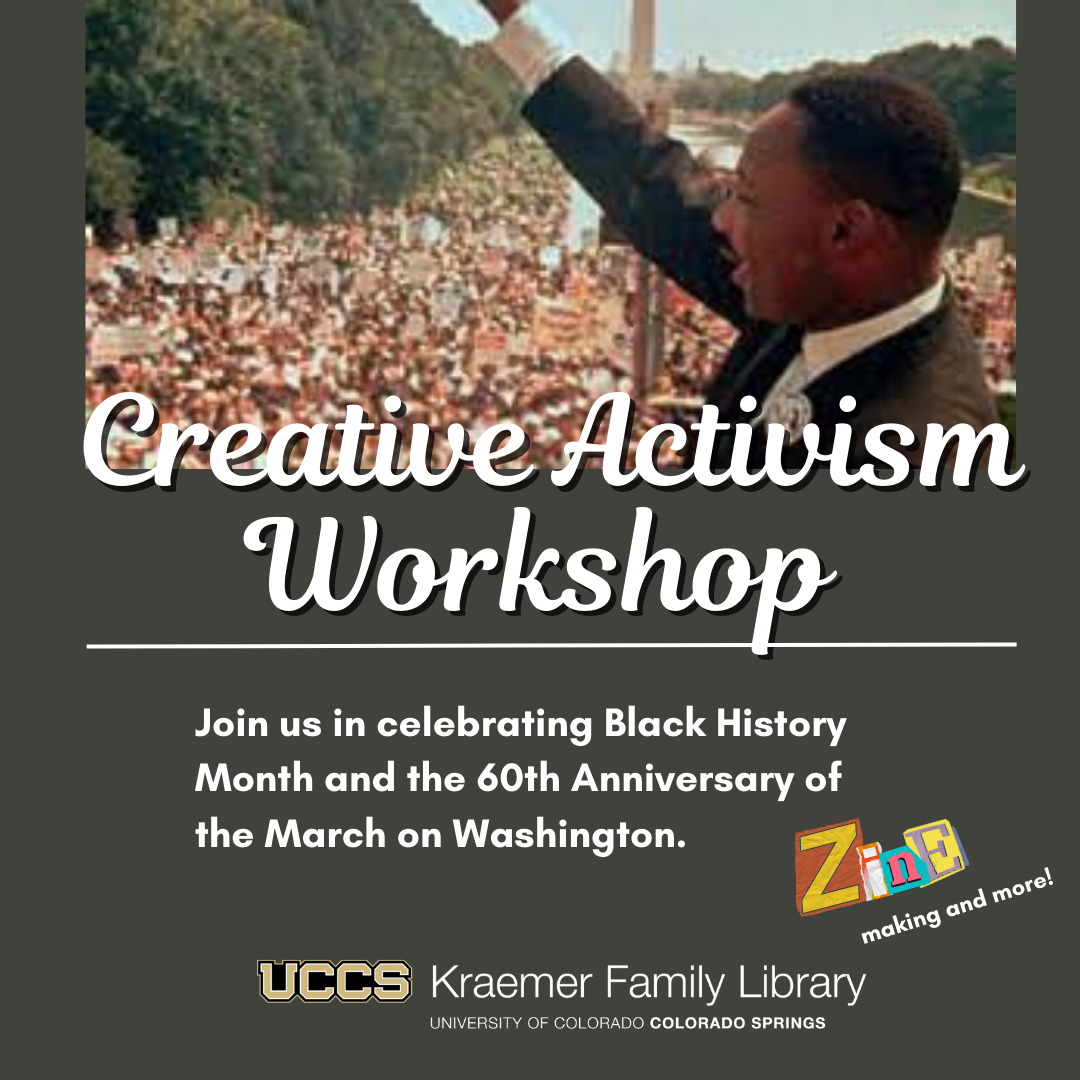 Join KFL in celebrating BHM and the 60th Anniversary of the March on Washington!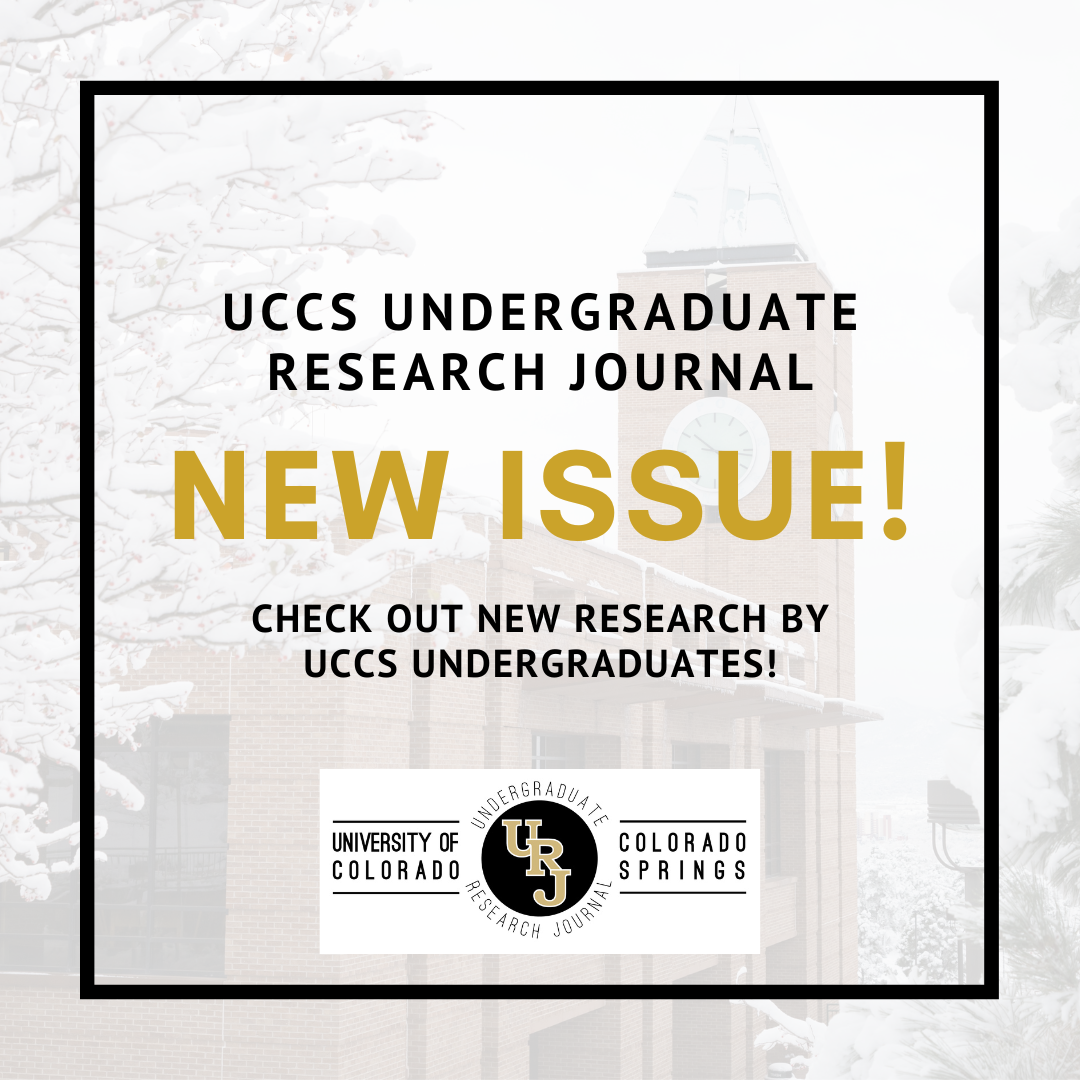 New issue of the UCCS URJ!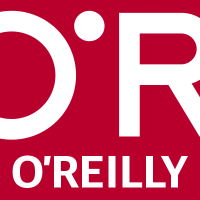 Learn how to easily access technology and business e-books.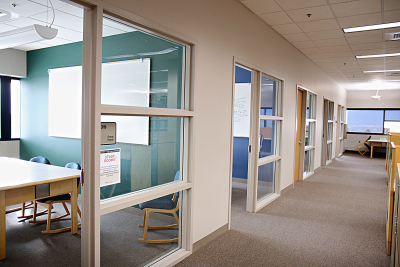 Book study rooms online & in advance!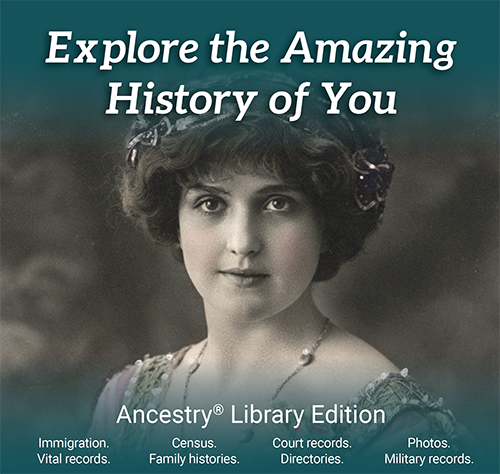 Interested in researching family and military history?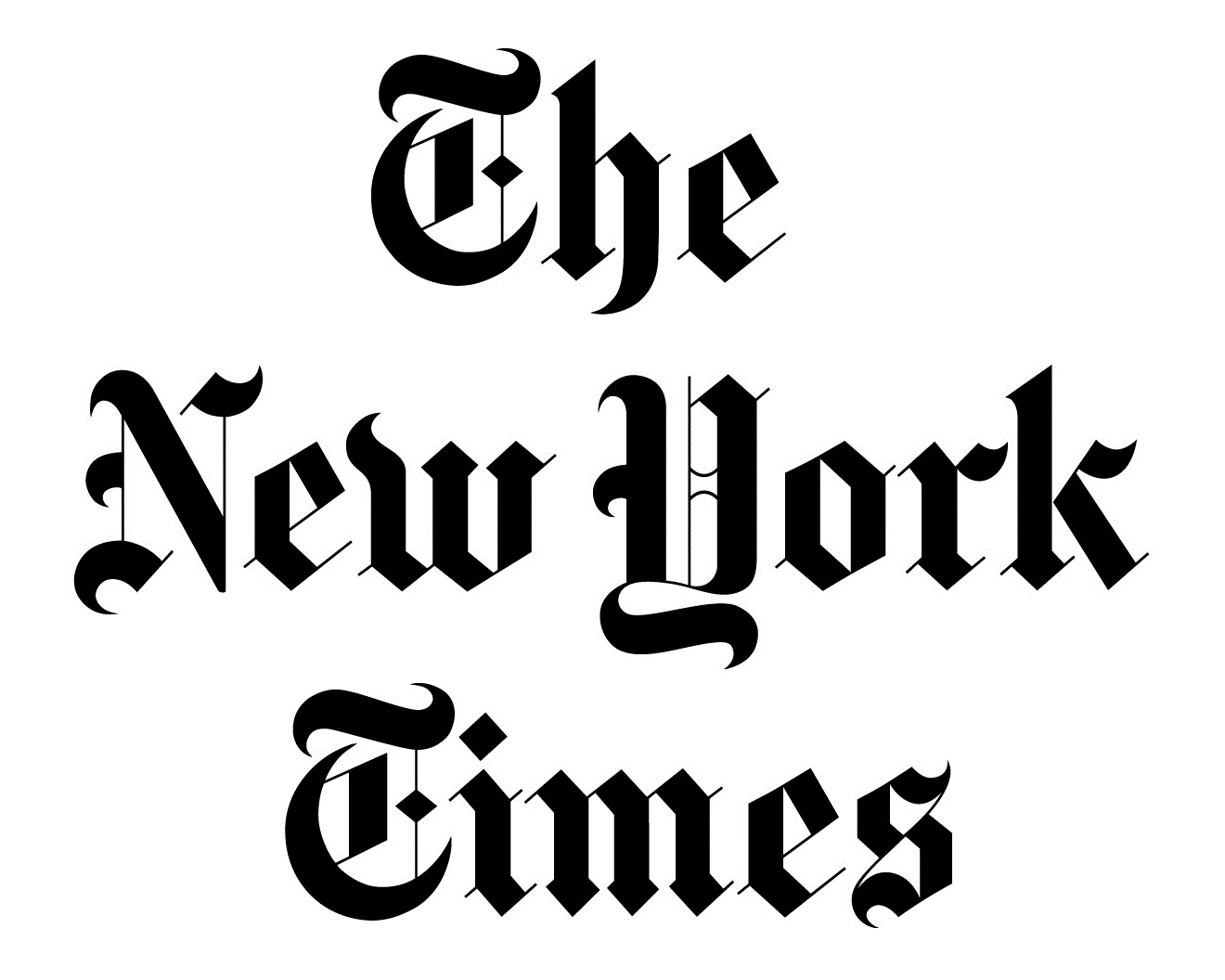 Interested in the news? Learn more about accessing the NYT for free through KFL.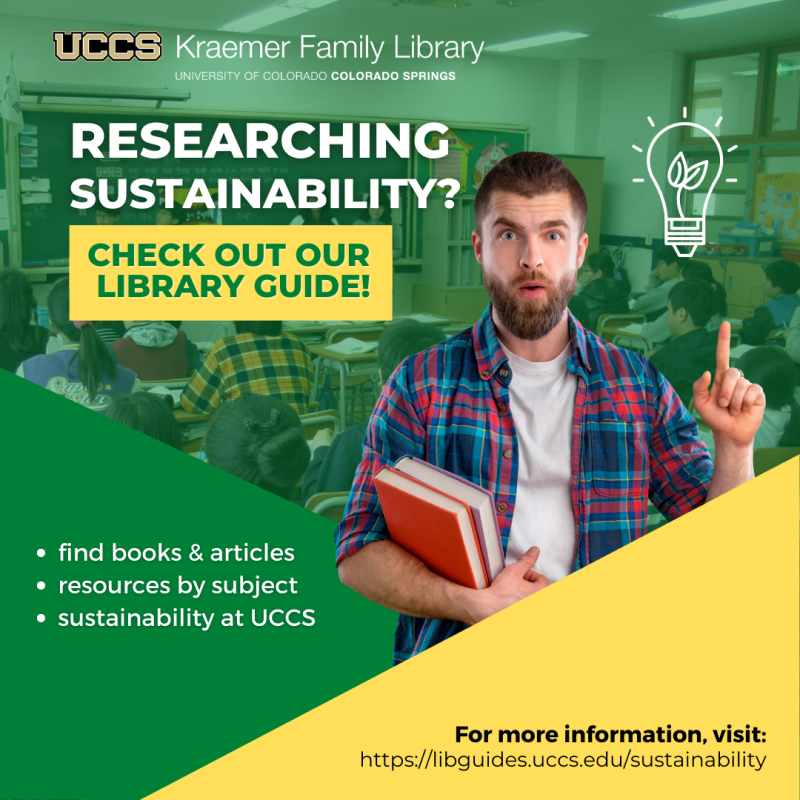 Interested in researching sustainability? KFL has resources to help!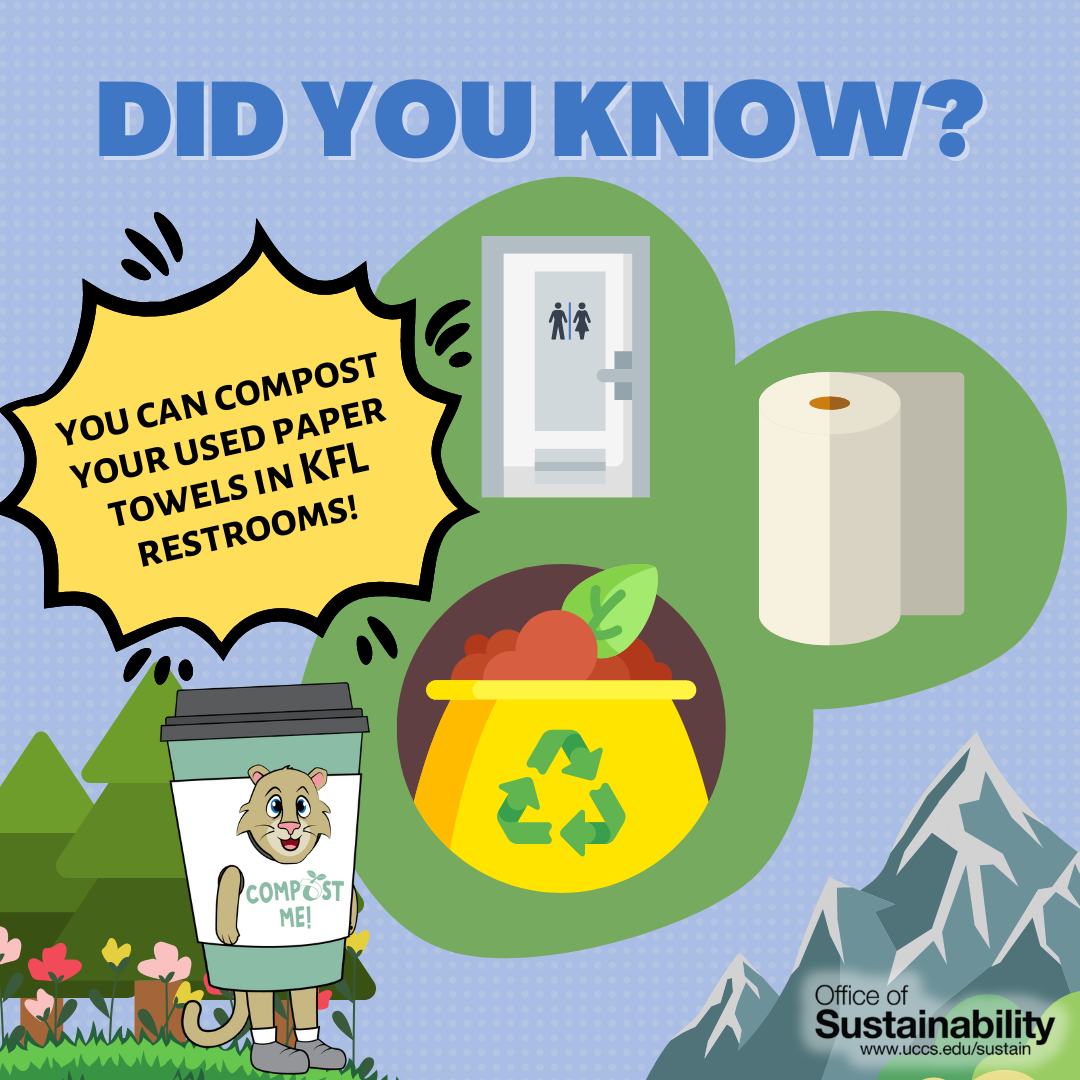 The Kraemer Family Library, in collaboration with the Office of Sustainability, is now providing compost bins in all library bathrooms.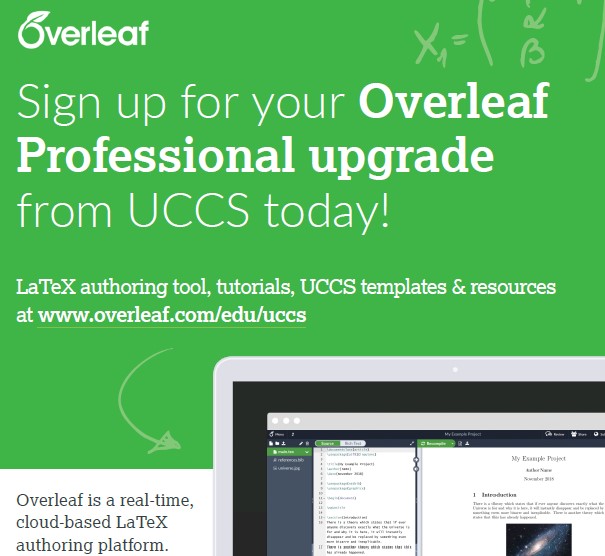 Overleaf Professional is now available to all UCCS students, faculty, and staff