Announcing the 11th Annual Kraemer Copyright Conference
Announcing the 11th Annual Kraemer Copyright Conference on June 11-13, 2024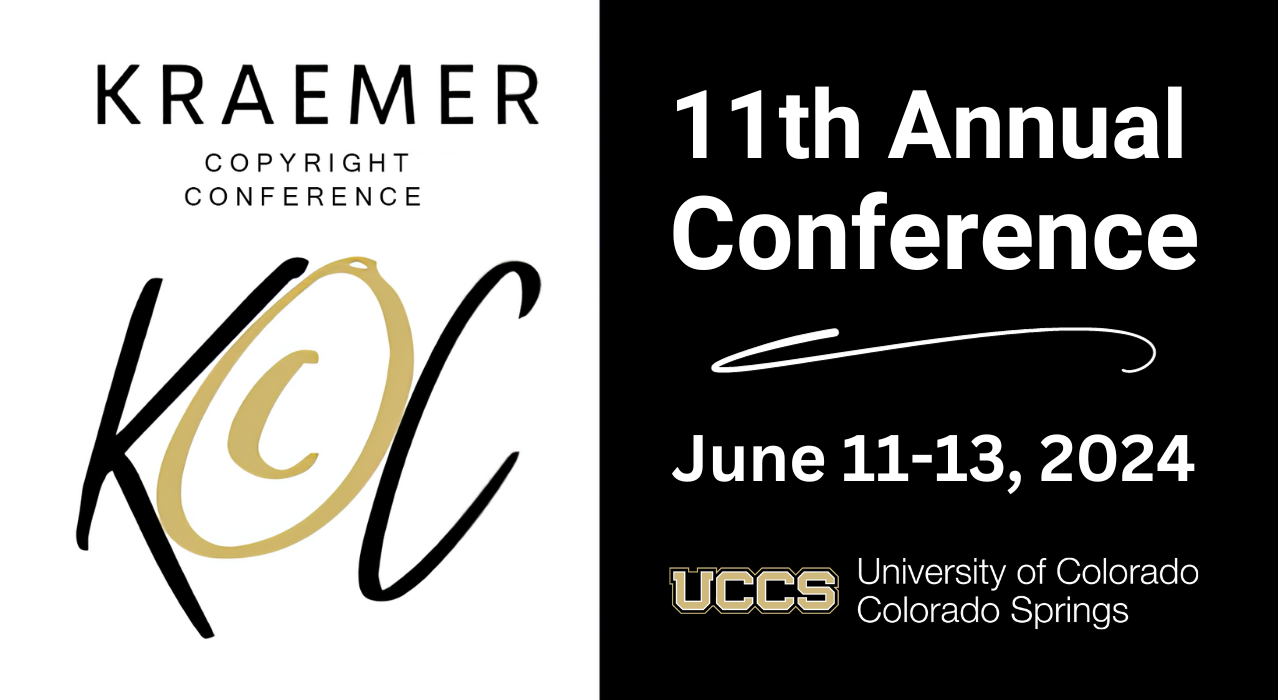 The Kraemer Family Library is excited to announce that the 11th Annual Kraemer Copyright Conference will be held on June 11-13, 2024! 
The Kraemer Copyright Conference is a dynamic and enriching free annual conference that offers academic, public, special, and school librarians the opportunity to learn about U.S. Copyright Law, recent updates to the law, and how it impacts the services we offer our library users. This conference provides an opportunity for professionals at every level and across libraries to discuss the importance of copyright in libraries.
Next year's conference will be held at the Ent Center for the Arts from June 11th through June 13th. Stay tuned for calls for proposals and registration website.
You can find more information and archives of the previous conferences at the Kraemer Copyright Conference website.