El Paso County Redistricting Open House
El Paso County Redistricting Open House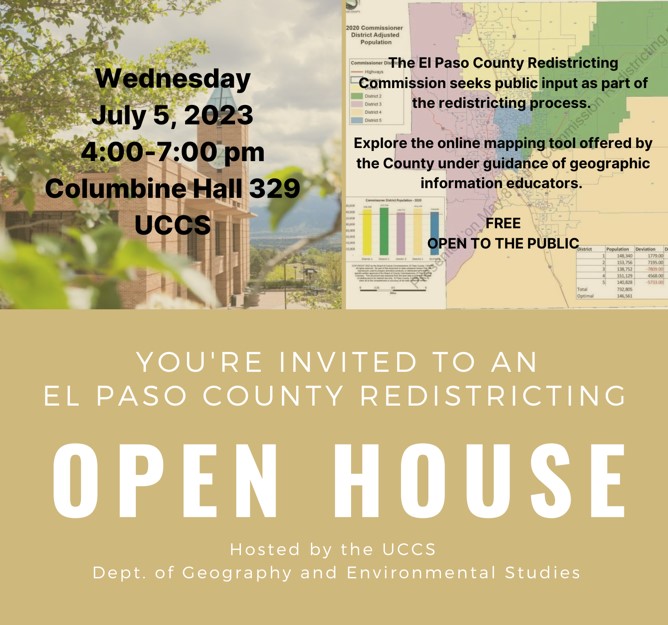 Posted:  6
The Department of Geography and Environmental Studies is hosting an El Paso County Restricting Open House that is open to the UCCS community and the general public. 
The El Paso County Redistricting Commission seeks public input as part of the redistricting process. At the open house, you will be able to explore the online mapping tool offered by the County under the guidance of geographic information educators. 
This event is open to the public. Free parking for the open house will be available on Level 3 (visitors section) of the Gateway Garage. 
Visit the GeoCivics website for additional background information. 
When: Wednesday, July 5, 2023, 4:00 - 7:00pm
Where: Columbine Hall 329
Questions? Contact Rebecca Theobald at geocivics50@gmail.com or 719-255-5217. 
Out of town for the Fourth of July holiday? Colorado College will be hosting a similar event on Wednesday, July 12th, from 4:00 to 7:00 pm at Tutt Library, Room 130.