May the 4th Be With You 2023
May the 4th Be With You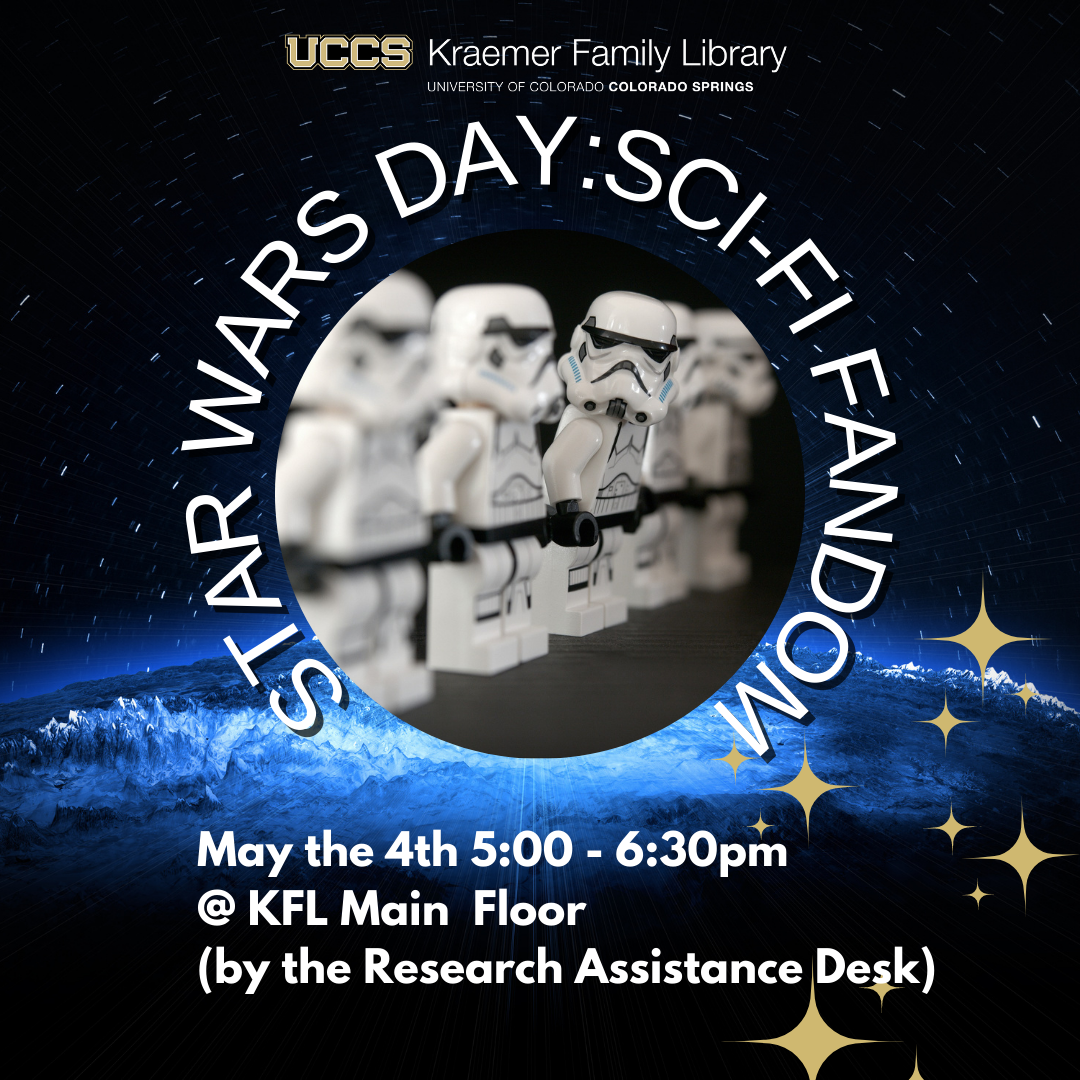 Posted   4.28.2023
Happy Star Wars Day! Let's celebrate the Kraemer Family Library's Sci-Fi collection and 40th anniversary of Star Wars together! Join us for fun Star Wars inspired de-stressing activities at Star Wars Day Sci-Fi Fandom!
Star Wars Trivia Quizzes
Mini Lightsaber Making
Origami Lucky Star Making
Coloring and Puzzles
Free Snacks!
Costumes are welcome, but not required. Come in your favorite Star Wars or any Sci-Fi themed clothing. Scan the QR code or visit here https://mlc.uccs.edu/event/9068560 to RSVP! May the 4th be with you!