Pause for Paws Spring 2023
Pause for Paws Spring 2023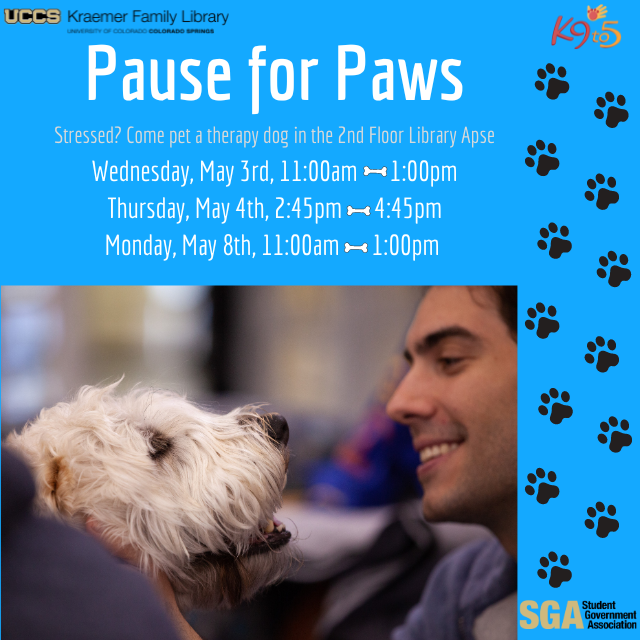 Posted:  4.24.2023
Join us in the library for a break as you prep and take finals for a breather! Therapy dogs will be available on three different days for bouts of stress relief for students to enjoy in the 2nd floor apse of the library. Dates and times are listed below. 
Wednesday, May 3rd, 11:00 am - 1:00 pm
Thursday May 4th, 2:45 pm - 4:45 pm 
Monday, May 8th, 11:00 am - 1:00 pm 
We hope to see you there!