Pause for Pause for Paws!
Pause for Pause for Paws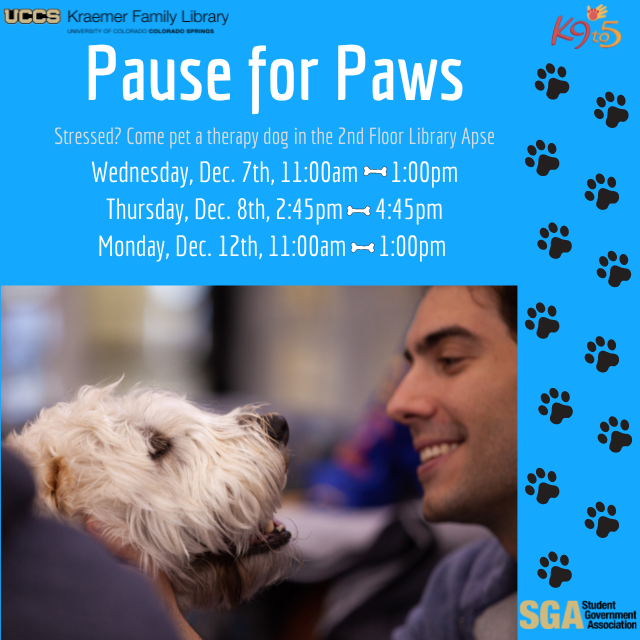 Posted   12.6.2022
Stressed before finals? Looking for a way to relax? Visit the 2nd floor apse in the Kraemer Family Library to pet the K9 to 5 therapy dogs that will be visiting on 3 different days.
Come on December 7th and December 12th, from 11:00 a.m. – 1:00 p.m., and on December 8th from 2:45p.m. – 4:45p.m. to take that much needed break.
We look forward to seeing you there!