Borrow Textbooks and Other Course Reserves from the Library
Borrow Textbooks and Other Course Reserves from the Library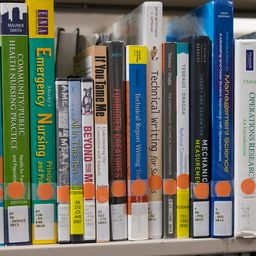 Posted: 
Did you know the library makes some textbooks and other course reserves available for limited checkout at our Circulation Desk?
Reserves are books and movies that are only available for short term loans, so that everyone in a class has an opportunity to use them. Loan times vary by item and can be 2 hours, 4 hours, 1 day, 3 days, or 7 days.
Learn more about our course reserves program, and search to see if we have a specific textbook, on our Search for Textbooks guide.
If you have questions about course reserves, contact the Circulation Desk at 719-255-3296 or email circdesk@uccs.edu