Clyde's Hotspots Now Available for Checkout
Clyde's Hotspots Now Available for Checkout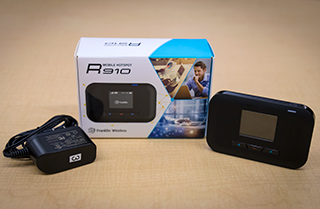 The Kraemer Family Library is excited to announce that mobile hotspots are now available for checkout. Called "Clyde's Hotspots," the devices are available to all current UCCS students. They can be checked out for up to 7 days.
Clyde's Hotspots provide UCCS students with access to the internet free of charge. The hotspots run off of the Sprint network and can be used on both LTE and 4G networks. They're perfect for connecting a desktop computer, a laptop, a tablet, and other network-ready devices to the internet.
This new service is made possible thanks to a collaboration between the Office of Information Technology and the Kraemer Family Library.