Join Us for TaleSpin, the 5th Annual Intergenerational Storytelling Contest
Join Us for TaleSpin, the 5th Annual Intergenerational Storytelling Contest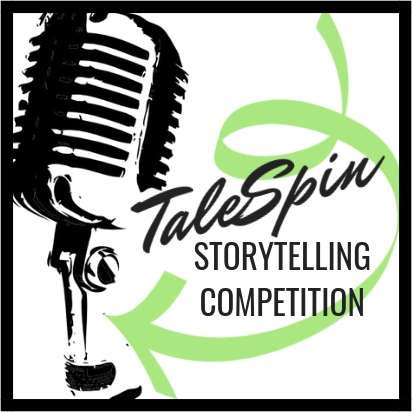 Posted: 
The Kraemer Family Library in conjunction with UCCS Presents is happy to announce TaleSpin, our 5th Annual Intergenerational Storytelling Contest. The contest will be held at 6:00 PM on Thursday November 15th in the Chapman Recital Hall at the Ent Center for the Arts.
Join us for TaleSpin – a competition where you share your real-life stories with a live audience. The top 3 storytellers will receive a cash prize and all storytellers will be featured on the TaleSpin podcast debuting this summer. Stories on intergenerational themes will get extra points, so think about people older and younger than you that have delighted, confounded, or impacted you and get ready to spin a tale.
If you or any students you know might be interested in competing in the contest, there will be a two-hour storytelling workshop led by Patrick McConnell of KRCC's The Story Project on November 7th from 6:00-8:00PM at the Kang Lee Sheppard Art Studio at the Ent Center for the Arts. This workshop will give you the chance to practice and perfect that story you've been waiting for the right opportunity to tell.
Workshop participants will be given priority slots for the TaleSpin storytelling competition on November 15th.
More information about the November 7th storytelling workshop and the November 15th TaleSpin Contest can be found here https://libcal.uccs.edu/event/4729685.