Just Talk (After): Black Panther
We will be sending out information about which theater and show time to those who register.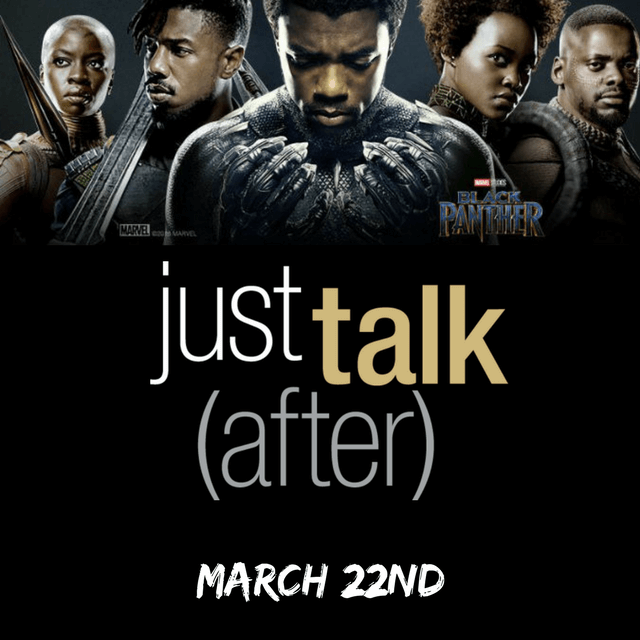 Join us at the theater to watch Black Panther (tickets NOT included) and see what all the hype is about. After the movie, engage in a discussion lead by Dr. Christopher Bell about the film. Please RSVP through the link below if you are interested.