Library News: We Won the 2018 Will Eisner Graphic Novel Growth Grant for Libraries
Library News: We Won the 2018 Will Eisner Graphic Novel Growth Grant for Libraries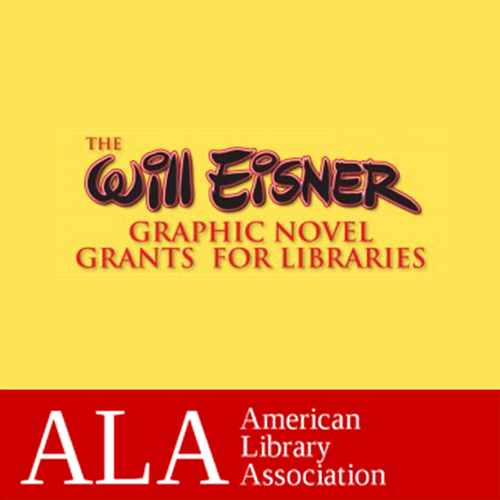 Posted: 04/10/2018
The Kraemer Family Library is excited to announce that we're the 2018 winner of the Will Eisner Graphic Novel Growth Grant, provided by the American Library Association (ALA) and the Will and Ann Eisner Family Foundation!
The Will Eisner Graphic Novel Growth Grant provides support to a library that would like to expand its existing graphic novel services and programs and the Will Eisner Graphic Novel Innovation Grant provides support to a library for the initiation of a graphic novel service, program or initiative. The grant provides the winner with a $2,000 voucher to purchase graphic novels, $1,000 to host a graphic novel-themed event, and a $1,000 travel stipend to attend the 2018 ALA Annual Conference in New Orleans. Additionally the winners will receive the Will Eisner Library (a graphic novel collection of Will Eisner's work and biographies about the acclaimed writer and artist) and copies of the graphic novels nominated for this year's Will Eisner Awards at San Diego Comic-Con.
Here's an excerpt from ALA's press release:
The 2018 Will Eisner Graphic Novel Growth Grant is awarded to the Kraemer Family Library, University of Colorado Colorado Springs (UCCS), Colorado Springs, CO. For their project "Through the Eyes of Veterans: A Community Collaboration" they will partner with the Colorado Springs Bemis School of Art's Military Artistic Healing for Active Duty & Veterans program on a series of creative workshops for veterans at UCCS and from the greater community. They also plan on growing their graphic novel collection that speaks to the needs of their diverse student body including veterans and active duty military students.