Peer Reviewer Training Workshops
Peer Reviewer Training Workshops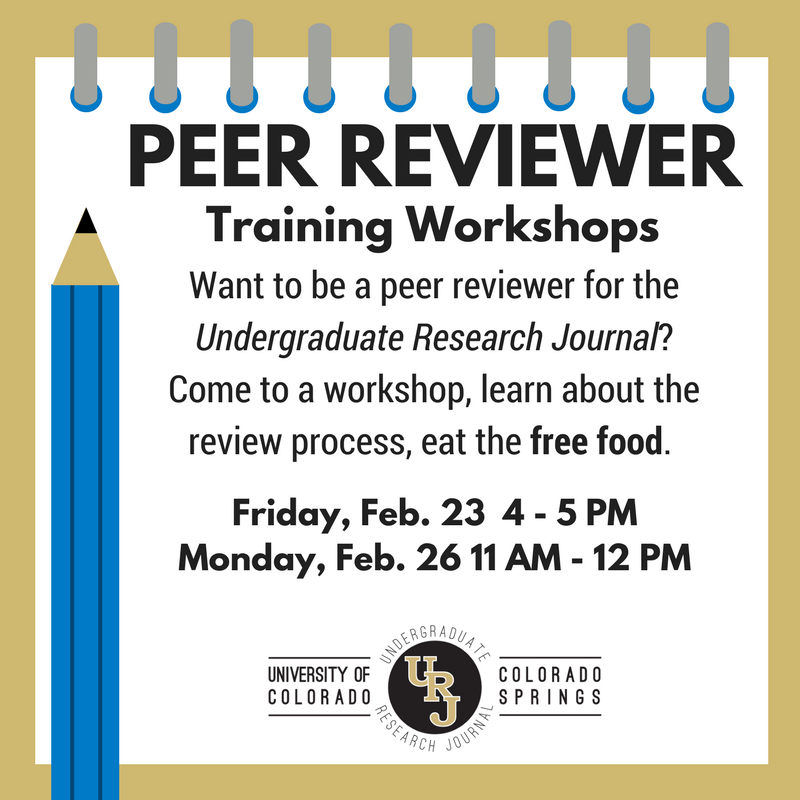 Posted: 
Volunteering as a peer reviewer for the Undergraduate Research Journal is a low-time commitment, and a great way to build your resume, impress potential graduate schools, and improve your own writing. Read and review research papers by fellow students and help the Undergraduate Research Journal publish great UCCS student work.
Come to a workshop to learn more about the review process and eat the free food.
Where:
EPC 304c
When:
Friday February 23, 4:00 p.m. – 5:00 p.m.
Monday February 26 11:00 a.m. – 12:00 p.m.