Reserve a Group Study Room Online
Reserve a Group Study Room Online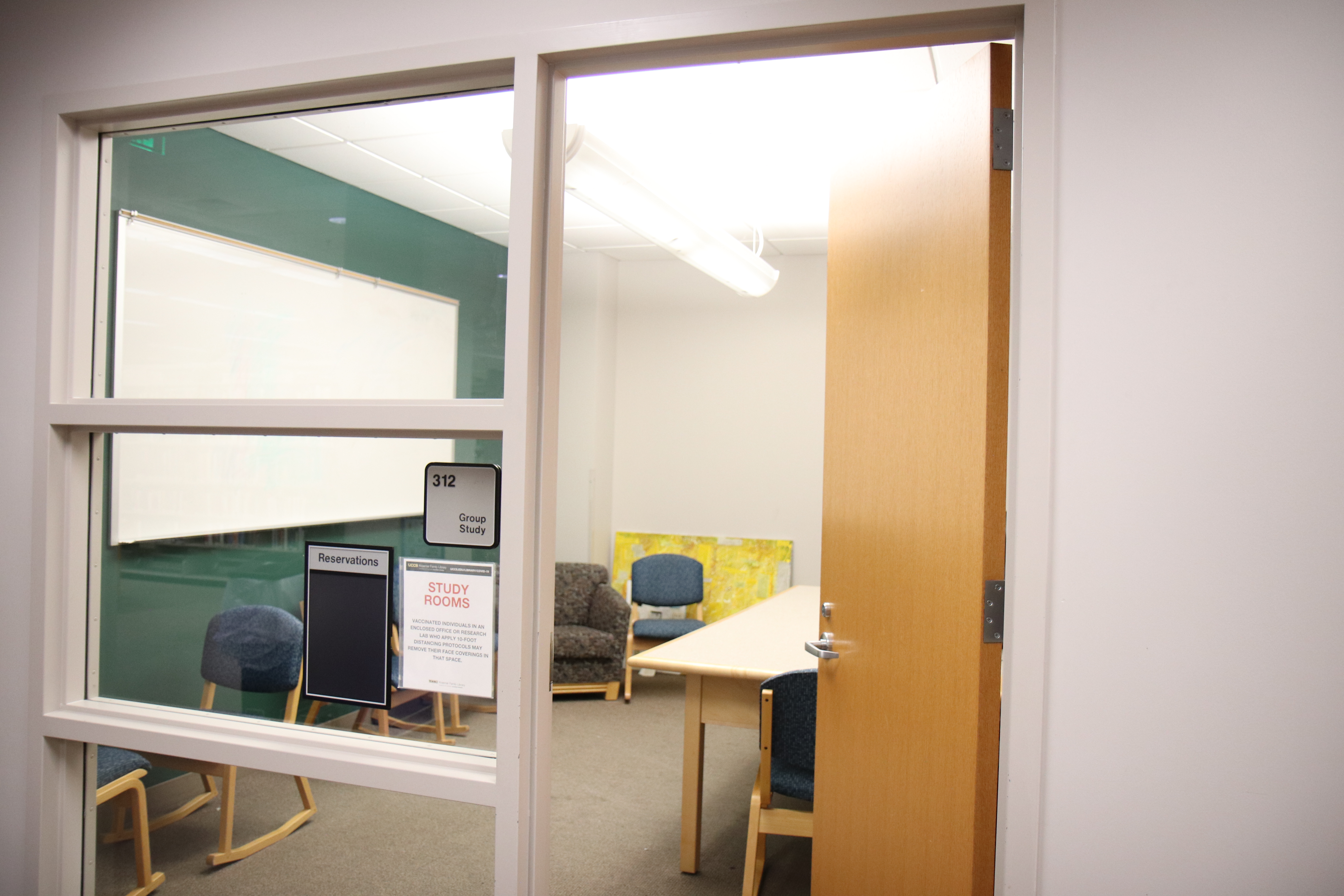 Posted: 
Do you need a place to study with your classmates or work on a group project? Book one of the library's group study rooms online!
It's easy. Just visit our Online Group Study Room Reservation system, choose a room, pick a date and time, and log in with your UCCS username and password to complete the registration. If you have any problems, just contact our Circulation Desk at 719-255-3296 or circdesk@uccs.edu.
Reservation Restrictions
The Library's group study rooms are intended to support academic work by groups of students, staff, and faculty working on projects or studying together. They are not intended for use as individual study carrels or commercial purposes (e.g. private office space, the sale or solicitation of goods).
Reservations are limited to 3 hours per day with a total 6 hours per week per user. Reservations must be made at least 24 hours in advance of the time needed.