UCCS Alumni Can Now Access Over 40 Library Databases Off Campus
UCCS Alumni Can Now Access Over 40 Library Databases Off Campus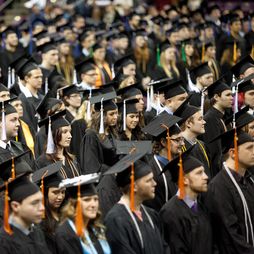 Posted: 
The Kraemer Family Library is excited to announce that UCCS alumni who graduated in 2015 or after can now access over 40 of the Library's subscription databases from off campus! These databases include Sage Online Journals, Project MUSE, IEEE Explore, and more. View the complete list of databases available to alumni. 
To access these databases off campus, you must be an alumni member from 2015 or after. (Alumni prior to 2015 did not receive alumni UCCS accounts.) Use the links on our Alumni Access database list and simply enter your UCCS alumni account username and password. If you are UCCS alumni but cannot remember your account information, contact the UCCS Office of Information Technology. If
For a complete listing of services the Kraemer Family Library offers UCCS alumni, please visit our Alumni Services page.