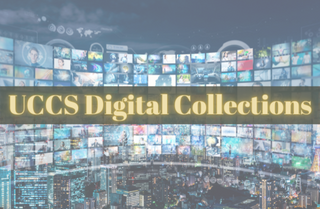 Posted   10/18/21
The UCCS Digital Collections have moved to a new platform to improve search and display functions.
The UCCS Digital Collections include collections of research and scholarship conducted by members of the UCCS community as well as historical materials.  Materials are published open access unless restricted by embargo for a limited time.  Additional materials and collections will be added to the Digital Collections as they become available.
More information about the Digital Collections is available here.
Contact:
Mary Rupp
, Archives Librarian & Digital Repository Coordinator