Winner of UCCS's Open Educational Resources Champion Award Announced
Winner of UCCS's Open Educational Resources Champion Award Announced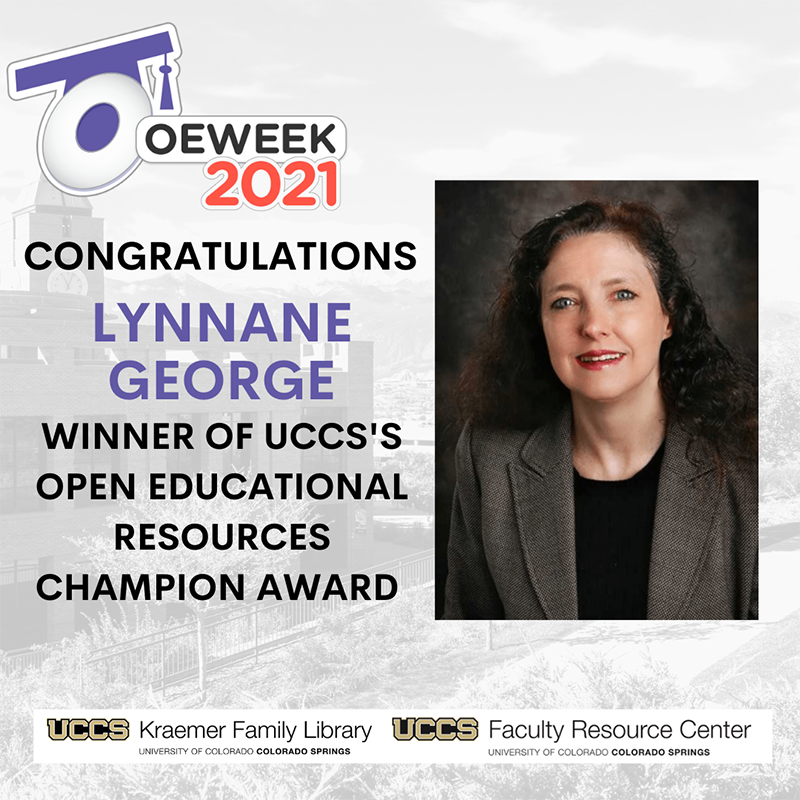 Posted  
Congratulations to Lynnane George who is the UCCS awardee for the Open Educational Resources (OER) Champion Award!

The award celebrates four University of Colorado educators, one from each campus, who contribute to the open educational movement, increase campus and system awareness of OER, and/or galvanize interest in exploring, adopting and creating OER to benefit University of Colorado students.
Dr. George is an instructor in the College of Engineering and Applied Sciences. Please join us in congratulating her!