Prospector Unavailable Due to COVID-19 Impact on Participating Libraries
Prospector Unavailable Due to COVID-19 Impact on Participating Libraries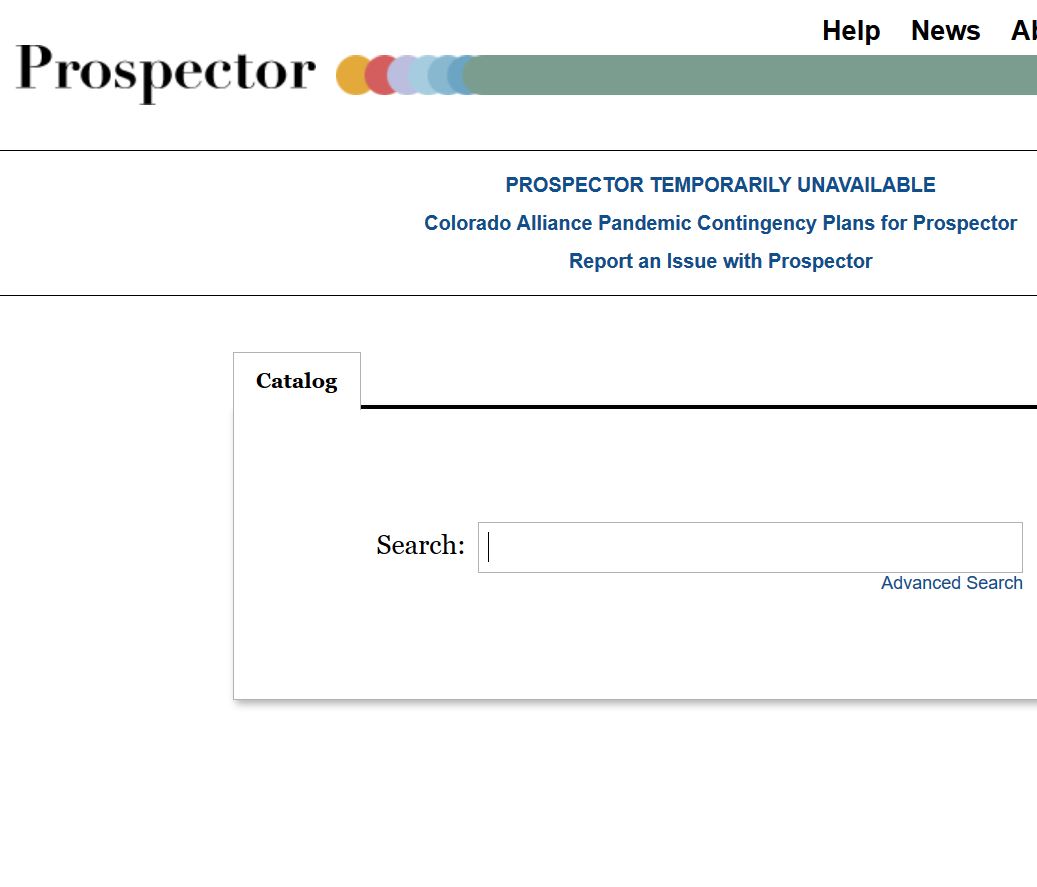 Due to the impact of COVID-19, Prospector, a union catalog that lets UCCS faculty, staff, and students borrow materials from participating libraries in Colorado and Wyoming, is unavailable beginning today, Tuesday, March 17. This decision to suspend Prospector services was made by the Colorado Alliance, the organization that maintains Prospector.
We will make an announcement when Prospector is available again.
To learn what library services are available during the campus response to COVID-19, visit our COVID-19 and Library Services page.
Posted :