Celebrate Black Music Month in June
Celebrate Black Music Month in June
Posted: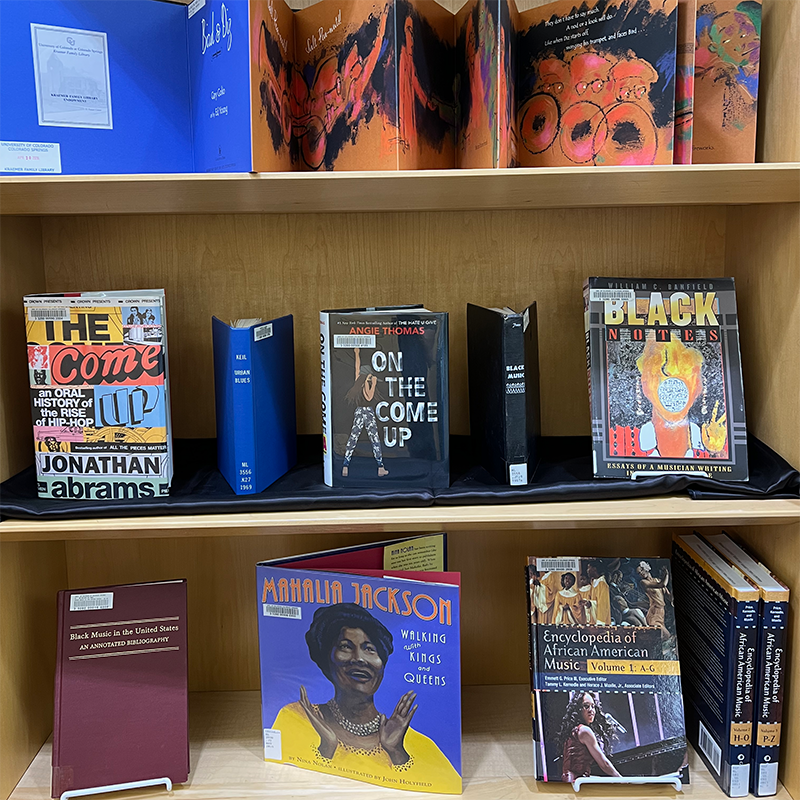 June is Black Music Month! Celebrate with a book from our new display curated by Mr. Perry Thompson, President/CEO of The Rythm and Blues Preservation Society. The display is located in the Library's 2nd Floor Apse.

And thanks to Mr. Thompson for this wonderful article about the history and significance of Black Music Month.
June is recognized as Black Music Month. Legendary songwriter/producer Kenny Gamble saw the impact of the Country Music Association's Country Music Month every October. In 1978, Gamble formed the Black Music Association, recruiting supporters like Berry Gordy, Stevie Wonder, & Rev. Jesse Jackson. Kenny Gamble, media strategist Dyana Williams, & radio DJ Ed Wright created Black Music Month. 
On June 7th, 1979 President Jimmy Carter backed the movement, hosting the first ever Black Music Month Celebration on the White House Lawn! Festivities included performances from Chuck Berry, Billy Eckstine, and many more. George W. Johnson is recognized as the first African American recording star of the phonograph record! In 1920, singer Mamie Smith made Blues history as the first African American to make Blues recordings. Teacher and pianist Amelia Louise Tilghman created the first African American Music journal called The Musical Messenger from 1886 to 1891.June celebrates the African American musical influences that comprise an essential part of America's treasured, cultural heritage. Here are the different genres that African Americans have created, inspired and fostered.
Ragtime
The style of Ragtime began in the late 1800s til the mid 1900s. Scott Joplin was a main contributor to this style of music and was dubbed "King Of Ragtime".
Negro Spirituals
Negro Spirituals were created by the enslaved Africans after their arrival in North America from 1619 to mid 1800s.The songs spoke about joy, faith, hope, escape and survival. These songs have been passed down from generation to generation starting from the plantation fields to the church. These songs would become the early roots of Gospel music. A key figure in the development of Gospel Music was Thomas A. Dorsey, known as the "Father Of Gospel Music ". Other great Gospel artists were James Cleveland, Mahalia Jackson, Andre Crouch, Shirley Caesar & Albertina Walker.
Blues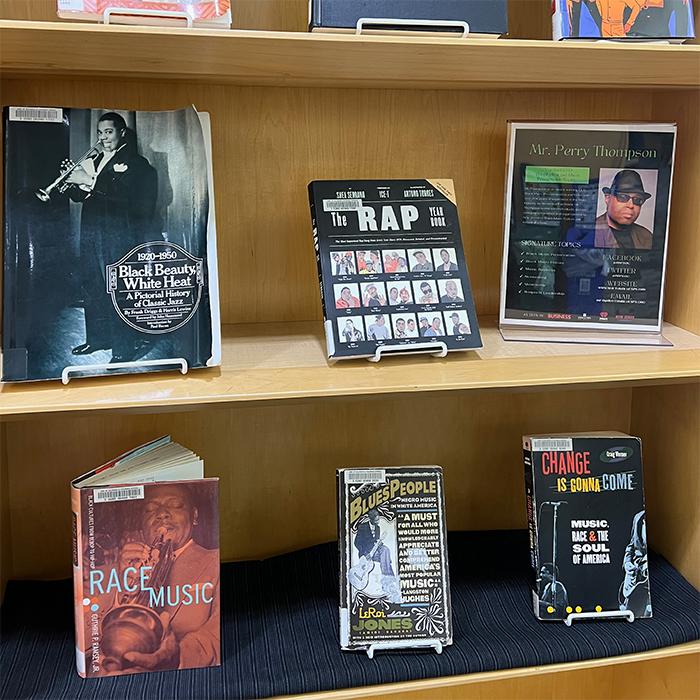 Blues music began in the 1960s after the Civil War. It was influenced by work songs and spirituals from slaves in the deep South. Blues Music described sad situations, and troubles. Some great Blues artists were Robert Johnson, Ma Rainey, B.B. King, Muddy Waters, and KoKo Taylor. 
Jazz
Jazz Music emerged in the 1900s stemming its roots from Blues, Spirituals and Ragtime. Famous Jazz artists were Duke Ellington, Louis Armstrong, Ella Fitzgerald, Sarah Vaughn, Charlie Parker & Nina Simone. 
Rock & Roll
Rock & Roll emerged in the 1950s to 1960s was inspired by Blues, Boogie Woogie, and Gospel. Sister Rosetta Tharpe and Chuck Berry were the early pioneers of Rock & Roll. Other artists were Bo Diddley, Little Richard, Fats Domino, & Jimi Hendrix. 
Rhythm and Blues/Soul
Rhythm and Blues or Soul Music was established in the 1940s and continues to be a popular genre of music til this day. Notable artists are Aretha Franklin, Otis Redding, Ruth Brown, AL Green, Etta James, & Sam Cooke.
Doo Wop
Doo Wop emerged from the blending of Rhythm and Blues, Gospel Music & Black vocal group music in the 1940s. Most popular Doo Wop groups were the Cadillacs, The Moonglows, The Shirelles, The Jive Five, The Chantels, & The Drifters. 
Funk Music
Funk Music emerged in the 1960s and was inspired by Soul Music, Jazz, & African grooves. Such great Funk artists are James Brown, Kool and The Gang, Earth, Wind & Fire, Parliament-Funkadelic, & Sly and The Family Stone. Disco was later influenced by Funk Music. Great Disco artists were Donna Summer, The Trammps, Brick, Lipps Inc, & Love & Kisses.

Hip Hop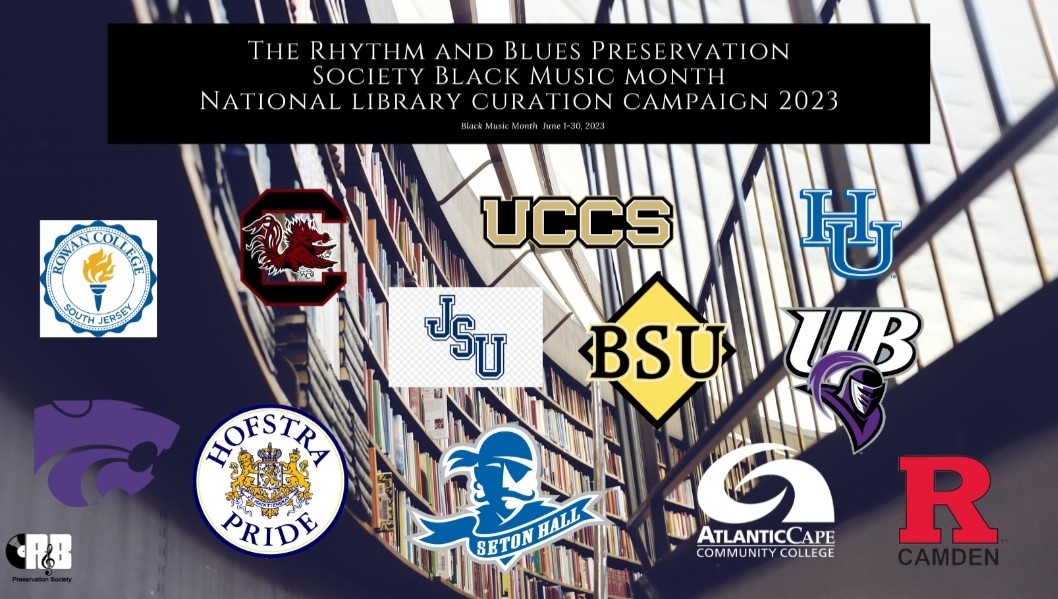 Hip Hop was created in the streets of New York, The Bronx is the Birthplace Of Hip Hop. Its influences came from R&B, Blues, and Funk. Great Hip Hop artists are Kurtis Blow, Run DMC, Salt n Pepa, Krs One, LL Cool J, Queen Latifah, & Grandmaster Flash and The Furious Five. 
Neo Soul
Neo Soul emerged in the 1990s. It was a particular style that got its roots from Soul, R&B, Funk and Jazz. D'Angelo, Jill Scott, Erykah Badu, Maxwell, & Musiq Soulchild are notable Neo Soul artists. 
Although President Jimmy Carter put together the first Black Music Month Celebration, the first official presidential proclamation recognizing June as Black Music Month was not signed until 2000 by President Bill Clinton. Celebrating Black Music Month is a way of acknowledging America's rich history. Preserving the culture of black music is very important to me as the Founder & Executive Director of the Rhythm and Blues Preservation 
Society. Every genre of music has been influenced by African Americans, it's more important today than ever before. The impact of Black Music is not only in America, but all over the world. 

Written by Mr. Perry Thompson, Founder & Executive Director of the Rhythm and Blues Preservation Society.