The Kraemer Family Library is Excited to Announce the Launch of our New Game Collection
Kraemer Family Library Launches New Game Collection
Posted 09/05/2023
The Kraemer Family Library is excited to announce the launch of its new game collection!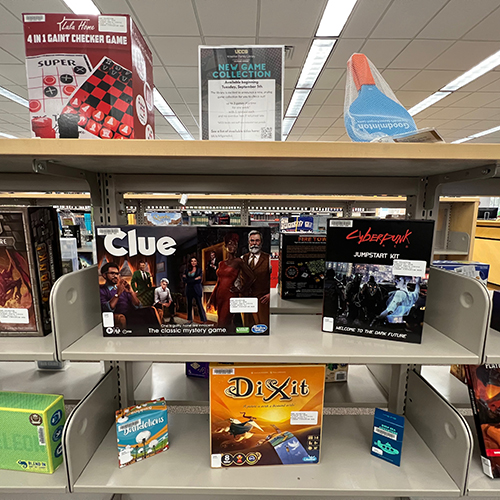 A variety of board, card, lawn, and roleplaying games are available for check out to UCCS students, faculty, and staff. Games can be checked out for one week (longer for faculty & staff) with one renewal. You can check out up to 3 games at a time. Games can be placed on hold using your KFL account. 
This is a growing collection so check back throughout the year to see what new acquisitions we've made.
Check the catalog to see the full list of over 100 games. View the Full List of Games
If there's a specific game you'd like the library to buy, you can submit a request online. Request a Game