Kraemer Family Library Partners with Pikes Peak Library District on Americans and the Holocaust Traveling Exhibition
Kraemer Family Library Partners with Pikes Peak Library District on Americans and the Holocaust Traveling Exhibition
Posted 09/05/2023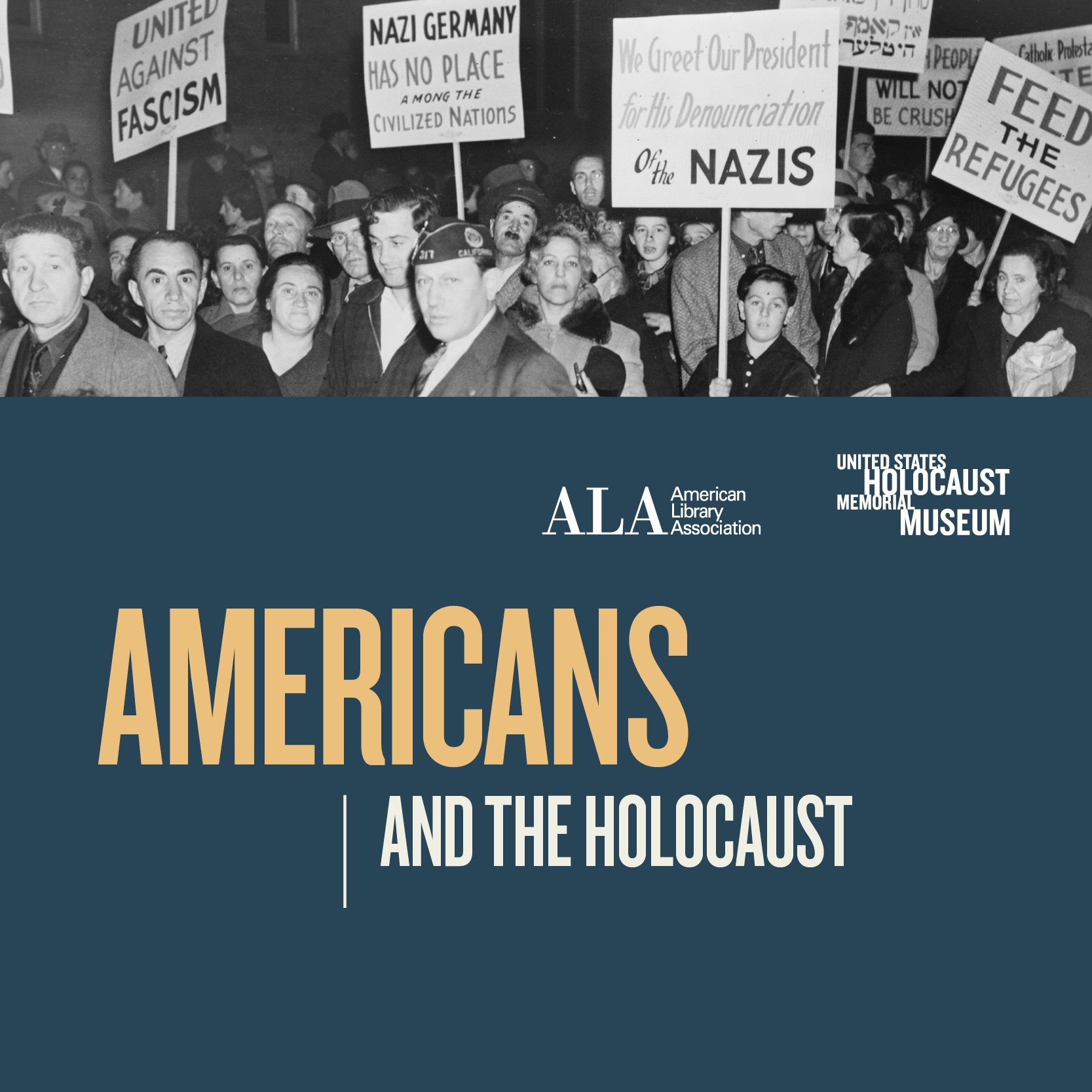 The Kraemer Family Library is excited to partner with the Pikes Peak Library District (PPLD) on the Americans and the Holocaust Traveling Exhibition. 
Pikes Peak Library District has been selected to host the Americans and the Holocaust, a traveling exhibition from the U.S. Holocaust Memorial Museum that examines the motives, pressures, and fears that shaped Americans' responses to Nazism, war, and genocide in Europe during the 1930s and 1940s.
The exhibit will be on display September 5 through October 11, 2023, at the East Library, located at 5550 N. Union Blvd., Colorado Springs, CO 80918.
View the Exhibit
Self-Guided Tours    
Available during the library's operating hours from Sept. 5 - Oct. 11.     
East Library is closed on Sundays and on Mon., Oct. 2.     
 
Public Tours – every Saturday in September     
Join us for a docent-led tour of the Americans and the Holocaust Exhibit. Docent-led tours offer additional insight into the exhibit themes and questions. Tours take approximately 30 minutes. For ages 12 and up.  Please meet in the Reading Bay area where the exhibit is located.      
Space is limited, register here.     
Questions?
For more information, please contact at exhibit@ppld.org.