New Issue of the Undergraduate Research Journal (URJ) Available Now!
Check Out the New Issue of the UCCS Undergraduate Research Journal!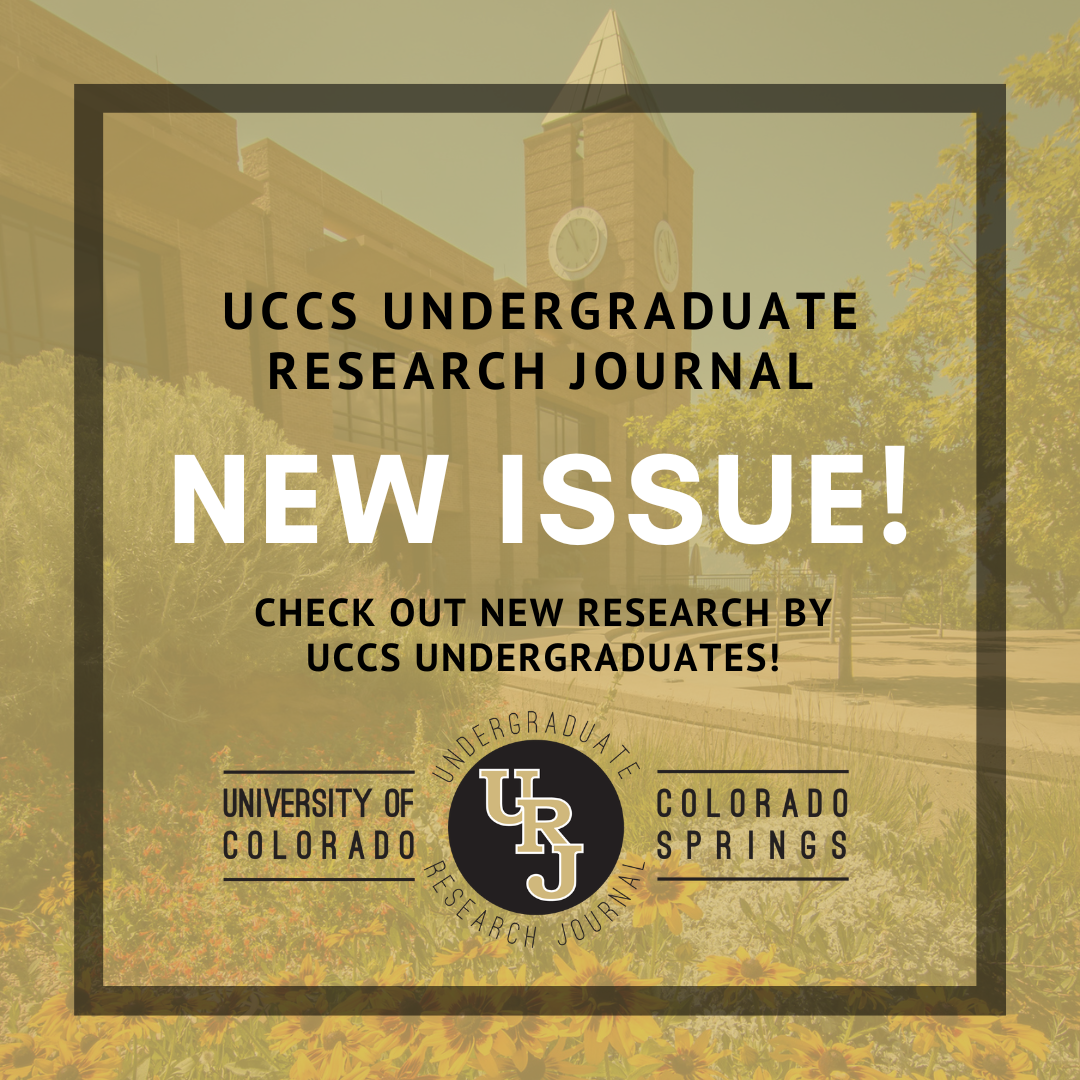 Posted: 
The URJ-UCCS is excited to present a new issue of research by undergraduates at UCCS. This issue features the following articles and authors:

•    El Conejo Malo: How Bad Bunny Emobodies Decoloniality in Performance, by Brianna Leyva
 
•    Medical Personnel Injuries: The Problem and The Solution, An Emphasis on Sonographer Workplace Injuries, by Shelby Speir
 
•    "They tore it to the ground without a second thought:" Emotion, Legitimacy, and Connection in Fan Narratives Surrounding Closed Attractions in the Disney Theme Park Fandom, by April Chizanskos
 
Thank you to all of the amazing student authors and peer reviewers who made this issue possible!