The Purr Storytelling Hour Annual Contest
The Purr Storytelling Hour Annual Contest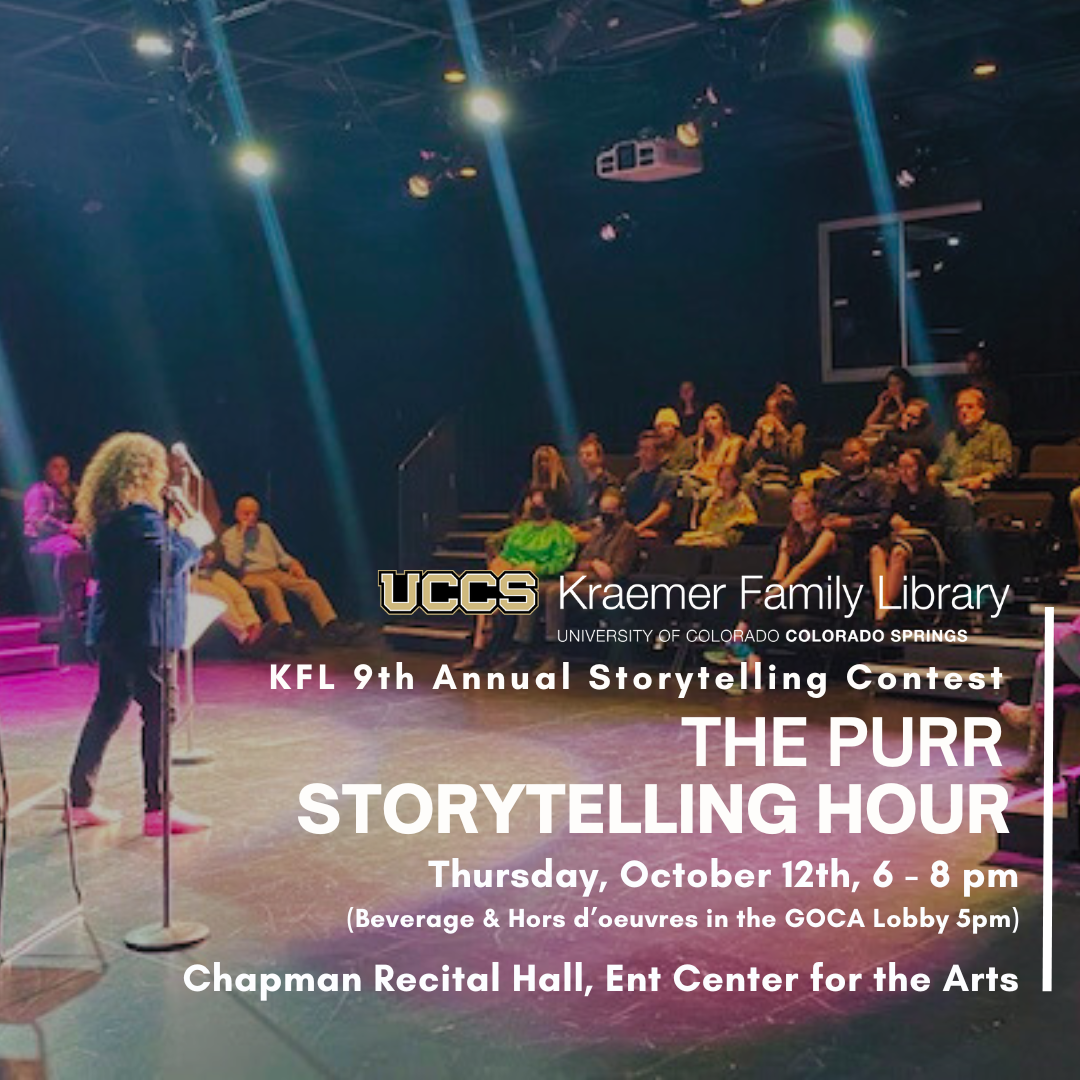 Join the Kraemer Family Library and Storytelling Professor Dr. 'Ilaheva Tua'one and tell your story at the KFL 9th Annual Storytelling Contest The Purr Storytelling Hour! This year's theme will be Transformation and we want to hear your memorable Transformation stories.
Interested?
Each contestant must attend a Writer's Workshop at the KFL Library (EPC 304) on October 10th at 6pm. Visit https://mlc.uccs.edu/event/9404574 to sign up for the contest (RSVP)!
Questions?
Contact Dr. 'Ilaheva Tua'one at ntuaone@uccs.edu, (719)255-4117.
KFL 9th Annual Storytelling contest: The Purr Storytelling Hour
Where: Chapman Recital Hall, Ent Center for the Arts
When: Thursday, October 12th 6pm-8pm, (5pm Beverages and Hors d'oeuvres in the GOCA Lobby)
Pre-Event Writer's Workshop
Where: EPC 304C in the Kraemer Family Library
When: Tuesday, October 10th, 6:00 pm