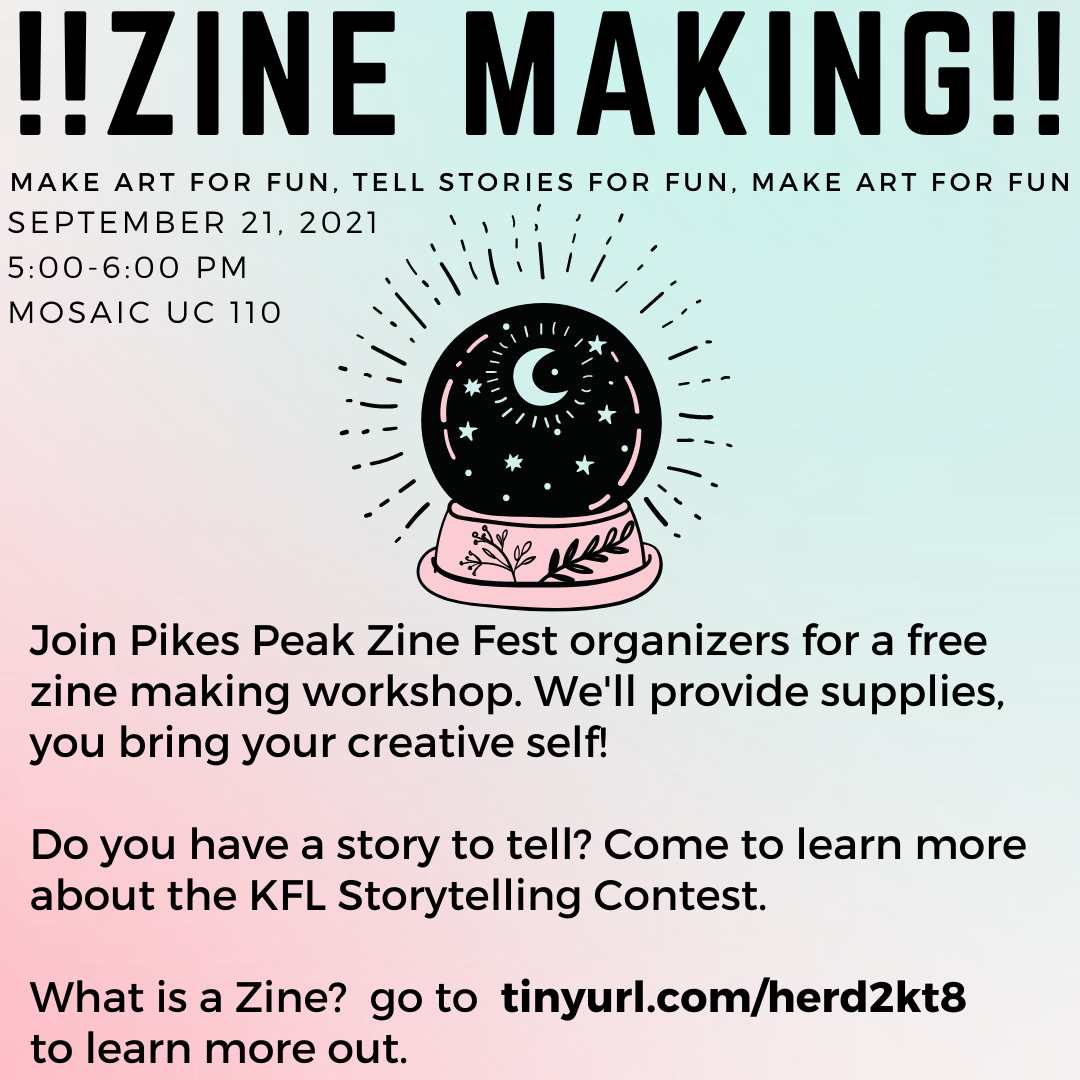 Posted  
What is This Workshop All About?
Join us at the MOSAIC office, UC110, for a free Zine making workshop taught by Jennifer Eltringham & Kels Choo, local zinesters and organizers of the Pike Peak Zine Fest, and Carlos Duarte Intergeneration Librarian. This one-hour workshop is open to all, and will introduce you zinemaking, making art on the cheap, and unlocking your inner storyteller. Zine making materials will be provided, feel free to drop in and get creative. 

Participants can also learn how to participate in the 2021 Kraemer Family Library Storytelling Contest and will receive access to early registration for the contest.
What is a Zine?
Zines are small circulation, self-published books that can be about literally anything. They can be written word (prose, poetry, articles), images (art/design books, comics, photography, collage), or any combination of the two! The term was coined in 1940 in the science-fiction fanzine community, but have roots to pamphlets/leaflets being used in a similar manner since the start of printing. Being very DIY in nature (often reproduced by photocopier), zines have always been a great way for marginalized or niche groups to communicate and share ideas!
Register for the Workshop
Brought to you by MOSAIC and The Kraemer Family Library.